---
Payments are measured by many attributes — speed, cost, ubiquity, security. Of these, speed is probably the one that has the most room for improvement. In a world where an e-commerce purchase can be made and the product delivered within the hour, it seems more than a little archaic that the time between payment and settlement for many transactions is still measured in days.

The case for real-time payments isn't just about instant gratification, however. Truncating settlement times has enormous benefits to FIs, businesses and even governments. A 2008 analysis by Australia's Center for Economics and Business Research (CEBR) found that real-time payments in regions without a central payments infrastructure and where funds are available the following day could improve GDP by as much as 1%.

However, real-time payments technology also has the potential to cannibalize existing revenue streams such as wire transfer, and some FIs are loath to disrupt the status quo.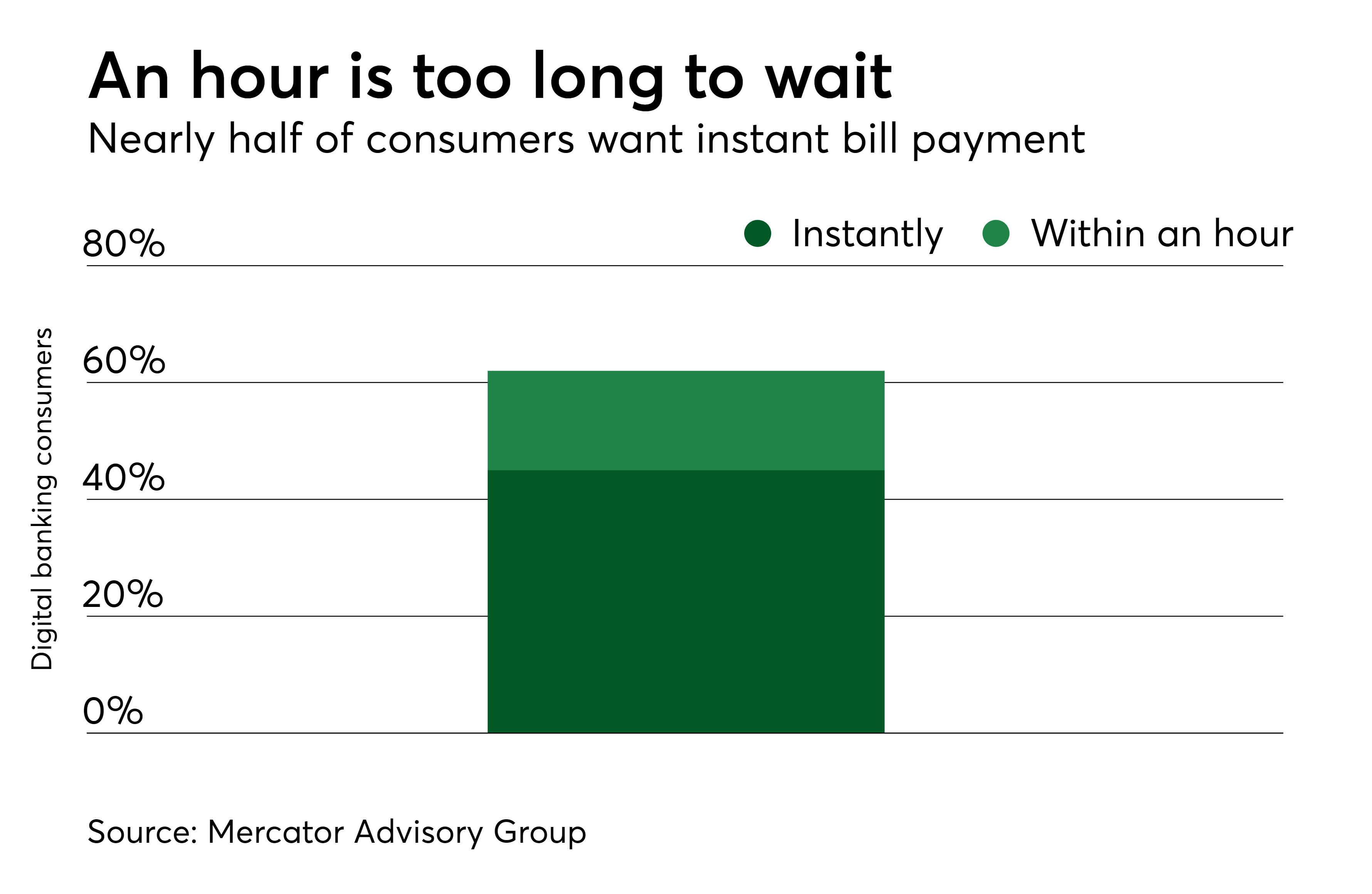 ---
One of the clearest reasons for the introduction of real-time payments is a shift in consumer expectations. In an on-demand culture where not just digital, but physical content and goods can be delivered within minutes, consumers expect parity across all aspects of their lives.

As an example of how consumer attitudes are shifting, a 2015 Mercator Advisory Group survey found that more than 60% of digital banking customers wanted bill payments to be instant, or within the hour, with the majority choosing instant.

With a highly competitive landscape for real-time payments developing outside the bank ecosystem from third parties such as Square, Venmo, Ripple and Circle, banks need to recognize and embrace this trend or risk being left behind. Real-time payments will increasingly be table stakes.